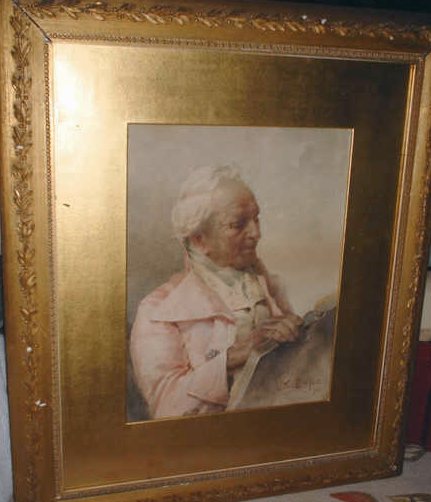 Title: not known
Media: Watercolor on Paper
Signed: Lower Right
L C Earle '90.
Size: 16" x 12.5"
Note: This is not the The Book Worm.
The Book Worm was created in 1889 and was described in October of that year in the Chicago Tribune as :
"Where all are good perhaps "The Book-Worm" is best for its clearness and depth of color, and for the delicacy of the suggestion it conveys of loving tenderness and pure content as the old man leans over his ponderous folio."
Chicago Tribune, 29 October 1889, p. 3