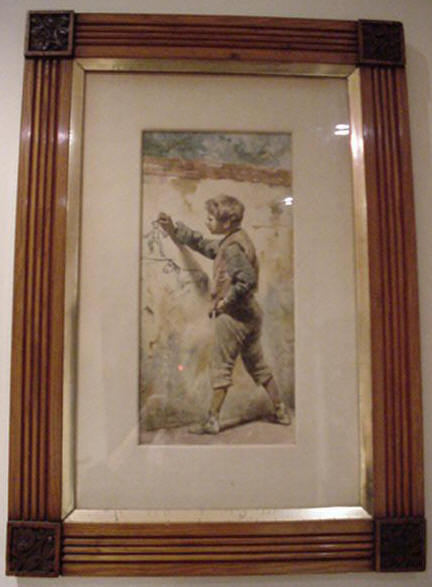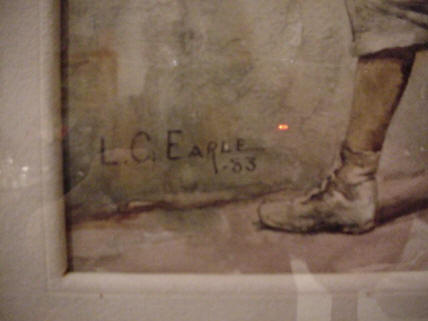 Title: unknown
Media: Watercolor
Signed: Lower Left
L C Earle '83
Size: unknown
The owner of this original watercolor writes (June 2004):
Greetings from Down Under. Thank you for your reply regarding our L.C. Earle.
We have removed backing from the watercolour and attach copies of photos for your perusal. It most certainly appears to be an original watercolour.
Yes, you have our permission to use the photos on your website. We would appreciate any information you can help with.
We could not find a title but we did not dare remove the mount due to its age.
Kindest regards,
Barry and Lynne P.